Emtrons' show on Hong Kong Autumn Lighting Fair
Release time:2023-11-02 17:37
---
The international lighting fair was held grandly in Hong Kong, the Pearl of the Orient, at the Hong Kong Convention and Exhibition Centre. Emtrons, as a part of exhibitors has bring the newest emergency tech products and have a good experience in the show, with a delicate and compact booth----just as the products.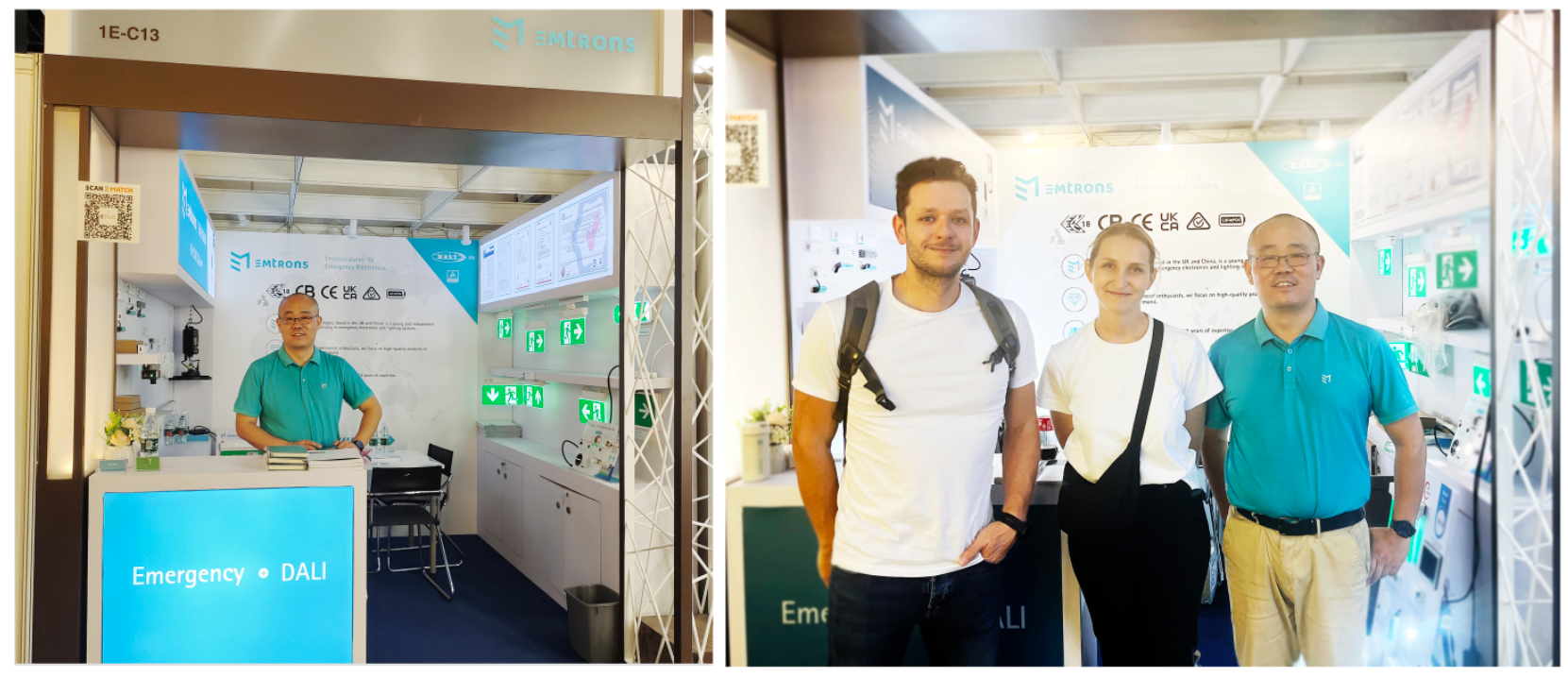 The booth was drown by the crowd interested to the products which are novel on technology and excellent on quality. They appeals the eyes from the buyers from Spain and UK, engineering contractors from middle east and wholesalers from America , considered as the powerful competitor to the traditional emergency brands, with the Dali 2.0 system , customized service and fair prices.
Except the usual passion to the converters which offer universal 20-500V DC output, Two-in-one emergency function, and high adaptability to conventional LED lights, the hay bay emergency converter which combine the 30W out put and Dali 2.0, as the 1st achiever in the world, has definitely been the star of the booth, though in the corner of the booth, besides our grown regular well-sale emergency products.
We believe that the market of emergency lighting have not grown yet, the technical threshold of emergency, especially Dali tech gave some hinder but also space for the true strong competitor.
The demand for emergency products for engineering construction safety and the legal requirements for construction safety in various countries provide guarantee for the market demand for emergency lighting equipment, and the continuous updating of emergency technology provides unlimited possibilities for companies that have the courage to explore the barriers and upper limits of emergency technology.